HARD DRIVE DATA RECOVERY SERVICE 98% RATE

ONLY DOING iPhone LCD and laptop LCD Screen repairs along with Our Deep Infection removal procedure on all Computers!
Our 12 hours of deep 11 to 14 Disk clean up, stating from $70 to 90.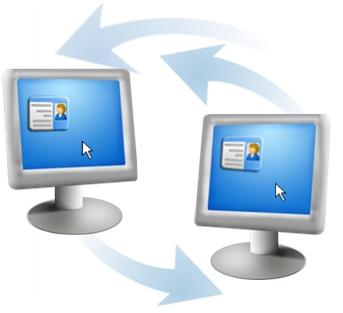 Remote Service prices Here!

On-Site Service Rates for:
---
$25.00/half hour (Residential)
$35.00/half hour (Commercial)
*All services are billed with a 1-hr minimum.
---
Pick up and drop off service Charge to extended areas may apply @ $20 both ways!
Annual Support Plans Available!
(HMO Health Plan for your PC)
---
We repair Both Macs & Windows including:
Cell phones, iPhones.
[Replace Screen, & water damage if within 72 hours]
**Mac Books Water damage repair!
DATA RECOVERY OF YOUR CELL PHONES AND MORE!
>Is your Media card missing your photos and precious data?
>We can recover your lost photos and all your lost data from your Cell phone memory.
>We also Back up and Recover your iPhone & Android phones!
We do Domestic and International Carriers Unlocking, prices
vary from $50 to $115
All Brands and Carriers cell phones unlocked!
---
PC 24 to 72 Hr. Windows Repair Price comparison below!~
BombosComputerRepair.com
$75.00

The others for a ONE TIME repair.....
Best Buy Geek Squad
$149.99
Support dot com
$129.99
Plum Choice dot com
$129.95
Online Computer Repair dot org
$149.99
Remote Repair dot net
$149.00
Computer Geeks Online dot net
$125.00
Repair And Support dot com
$135.99
Tune Up Pros dot com
$169.99
Fix Flash dot com
$129.95
Brimstone PC dot com
$129.00
My Online Tech Support dot com
$149.95
Online Computer Repair dot us
$169.99
P C Ninja dot com
$149.99
Call us for a Next day appointment, We come to you,
Savings you time driving around and Money!
---
*iPhone Water Damaged Recovery from $75
With three Day Service if & when parts are available!
FREE DIAGNOSIS & NO FIX, NO FEE POLICY!
---
Looking for iPhone Parts??
Do it yourself? We sell the LCD and Digitizer
Glass complete screen replacement for under $40 for
iPhones 4, 5 and 6 white or black as well as the back covers and other parts, call or e-mail for information. OR
---
We can install one for you within
24 hours, iPhone 4 starting at $70 complete!
iPhone 5 LCD with digitizer installed for under $90
iPhone 6 and 6 Plus LCD from $139
---
30 Feet Depth Waterproof Case for iPhone 4, 4S and 5

For iPhone 4 & 4S | For iPhone 5
Retails for $39.99 plus tax and shipping.
Your Cost only $30.00 Free Shipping in US.
Available for shipping to you on July 15, 2013 Order and reserve now by email
Do it yourself LCD replacement parts & more!


From $32.95 LCD with Digitizer screens Black / White $36.95
---
NOTICE: Get our Complete Deep Virus Removal Special $65
LIMITED TIME OFFER!
Includes a 12 hour complete disinfection and Windows registry repaired after removal of all Spyware, Virus and malware!
---